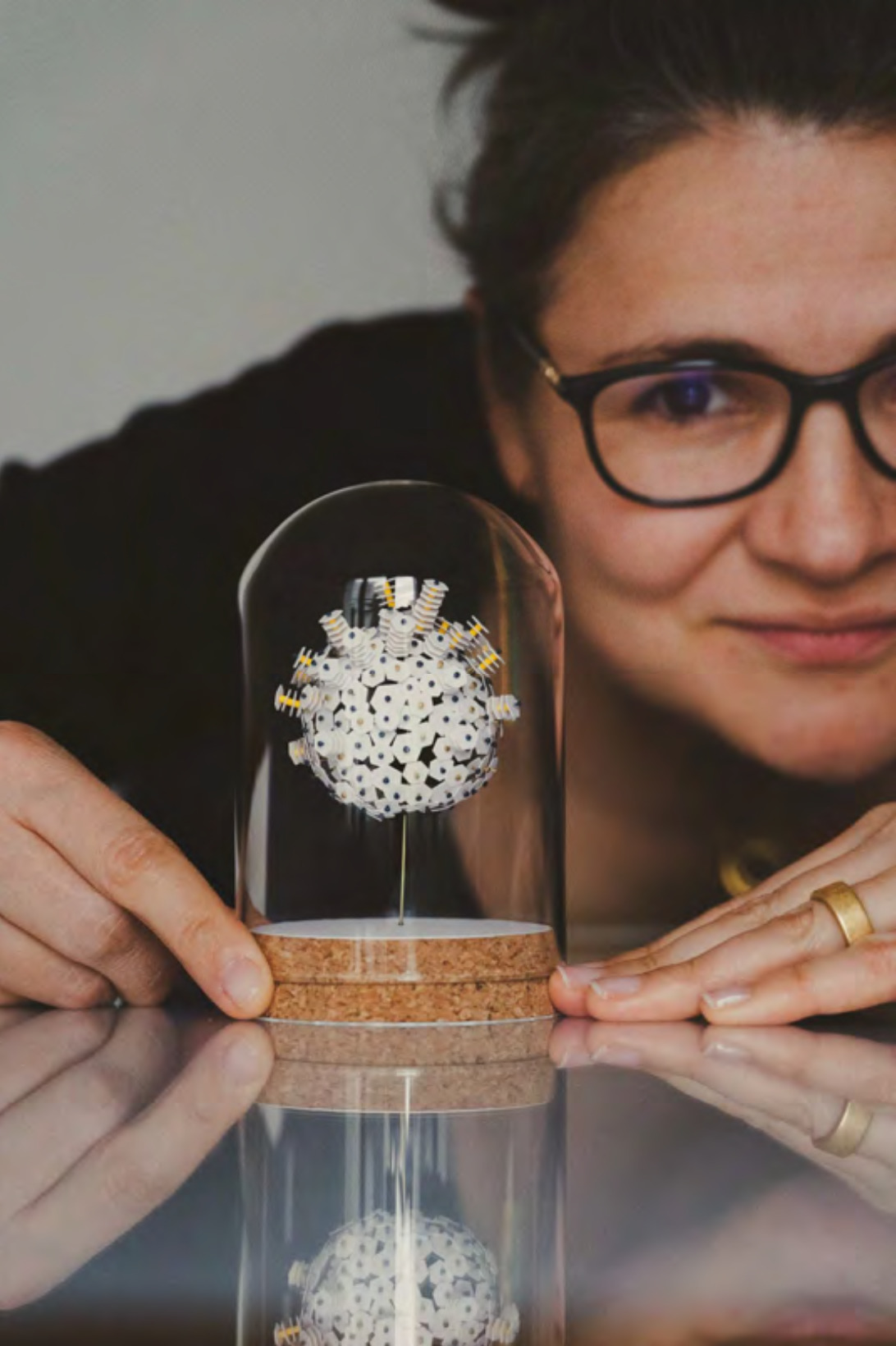 Marie Gobert
As a recent graduate of ENSAAMA Olivier de Serres in 2008, Marie Gobert joined Chanel, where she worked as an Event Packaging Designer for Perfumes, Cosmetics, as well as for Fine Jewellery for 14 years. From launching new collections to producing one-off boxes, this experience enabled her to develop her attention to detail, her rigor and her aspiration for excellence, establishing herself as a Paper Expert. The variety of ways in which this noble material can be transformed into volume, the richness of its graphic aspects now form the palette of expressions at the heart of her artistic approach.
As a sculptor, she enjoys exploring shadows, volumes, surfaces and folds with this paradoxical material, as simple as it is multiple, as smooth as it is rough, as fragile as it is robust. Like a set of papers, each of her works invites you to a particular meditation, a hypnotic ritual, a universe where the eye travels through an accumulation, a delicate and subtle arrangement of parcels that form dreamlike structures with the appearance of fractals.
While she is particularly fond of hand-cutting and embossing, her expertise is enriched by her collaborations and her knowledge of all the innovations and techniques offered by Maîtres d'Art, papermakers, printers and shapers. Marie puts this exceptional savoir-faire to work for brands by creating bespoke environments for them.