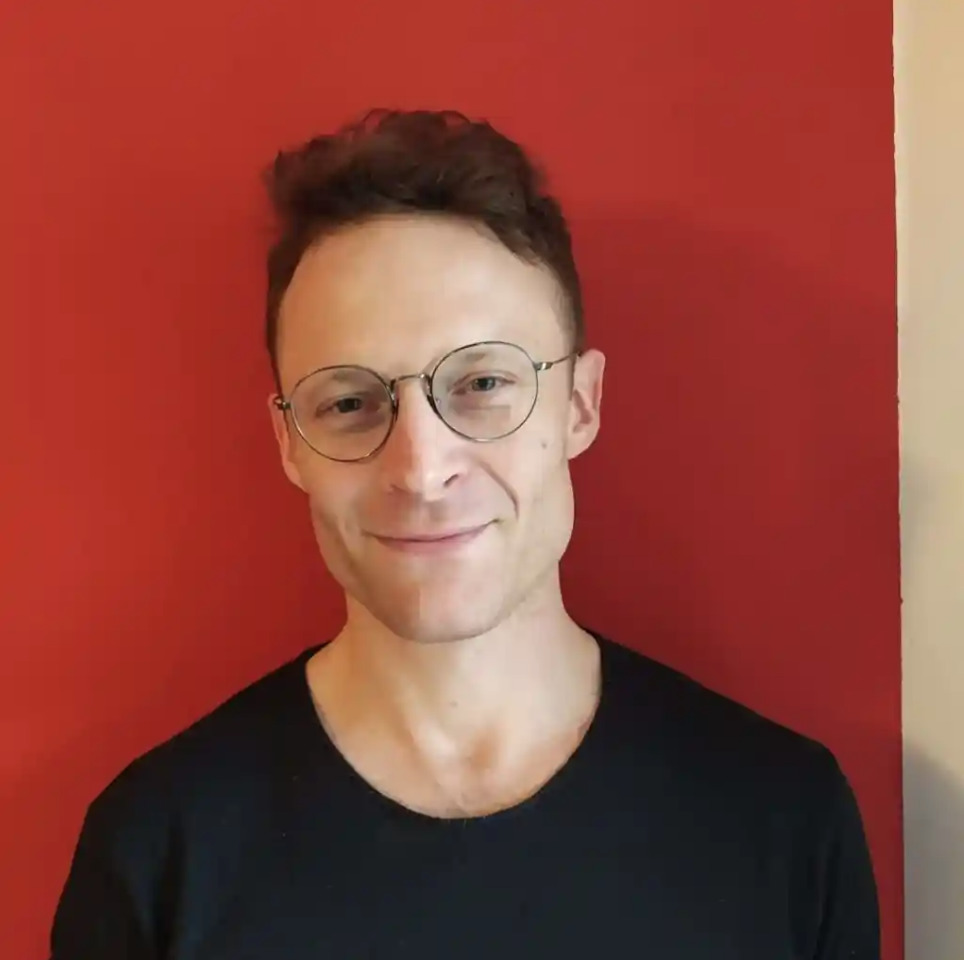 Victor Labarthe D'Arnoux
Victor Labarthe d'Arnoux studied philosophy in Paris and scenography – costume at La Cambre (Brussels) before obtaining his master's degree in scenography at ENSATT (Lyon).
He was a finalist in the second edition of the European Directing Prize which took place at the Komische Oper Berlin in 2017 and was awarded second place at the Dutch Design Award which took place at the Amsterdam National Opera in the same year.
Curious to explore many types of design, his ideas translate well between many different production styles. Between Musiktheater in a disused silent movie cinema (Exposure Berlin), hybrid dance and contemporary mechanical installation (Bewegt ) or full set and light design for opera (The Cunning Little Vixen ), his works are marked by their eclecticism. In addition to his work for theatre and opera, he has collaborated with electronic music festivals to develop installations that mix performance and immersive public experience (Slagroom).
He regularly travels throughout Europe to assist internationally renowned designers such as Michael Levine, Katrin Lea Tag or Antony Macdonald. He has worked in houses such as the Zurich Opera House, the Opéra du Rhin (Strasbourg), the Lyon Opera House, the Komische Oper Berlin, the Theater an der Wien, the Oslo Opera House and the Amsterdam Opera House.
Upcoming projects are the set and light design for Pelléas et Mélisande, directed by PJ Harris (Greenwood Theatre, London & Byre theatre in St Andrew Scotland), the set design for the contemporary dance piece Venus, choreographed by Matteo Carvone (Gasteig, Munich) and the set and costume design for A Transfigured Night, a dance theatre piece directed by Benjamin Prins (La Ferme du Buisson, Paris).